👋 Hey I'm
Tanner

—a Brooklyn-based designer currently on the Brand Studio team at Attentive.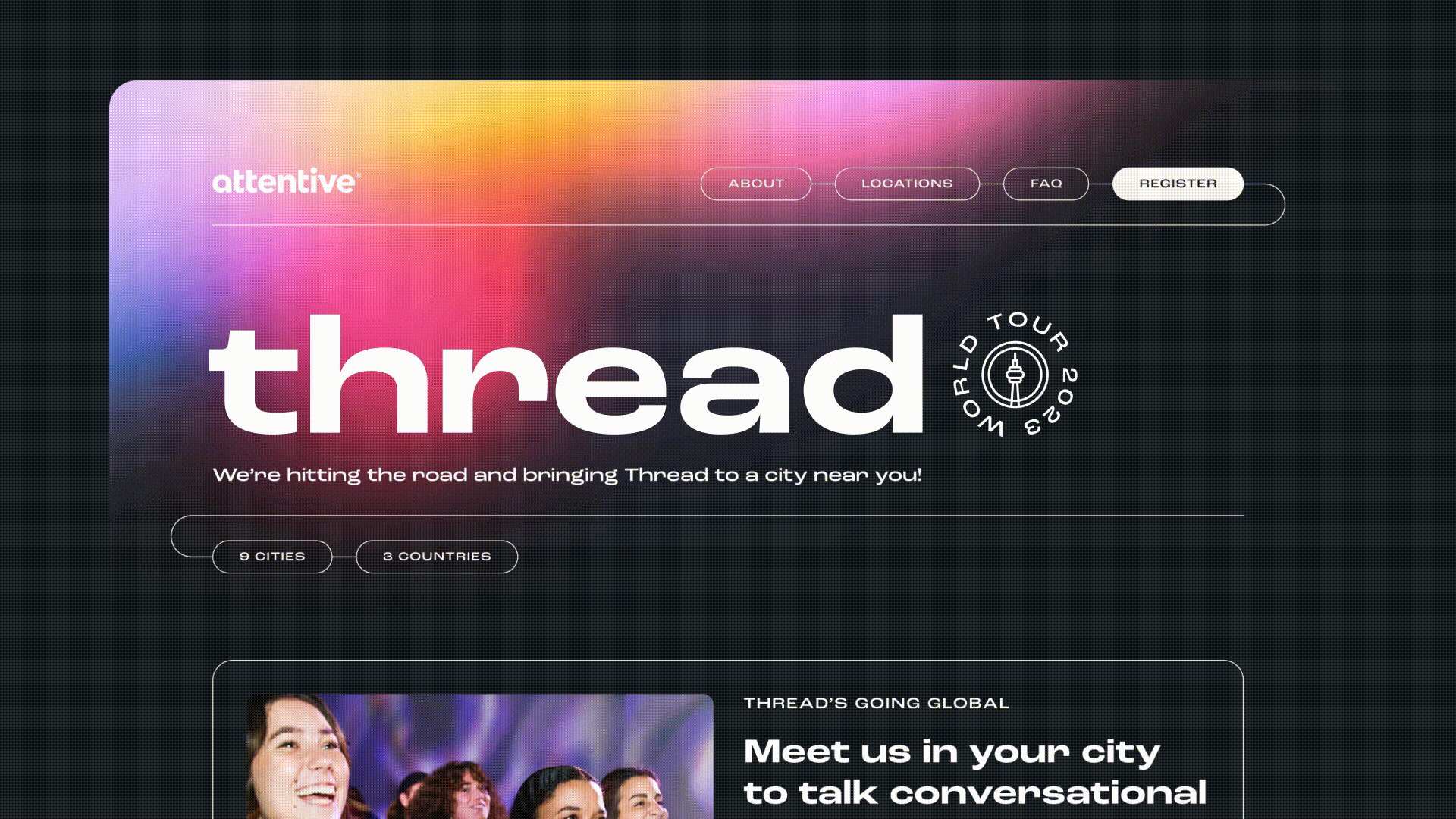 Thread World Tour
CLIENT: Attentive (in-house)
ROLE: Lead Designer

Returning for a second year, Attentive was transforming its user conference into a 9-city world tour, and needed a significant brand refresh to reflect this. I led the creative direction and execution of this new visual identity, elevating an established logo and bringing longevity and regional uniqueness to its applications. Deliverables included a custom web landing page, unique RSVP sites for each location, venue signage and branding, swag, gifts, and animation.
SURF Picture Co.
CLIENT: Surf Picture Co. (Freelance)
ROLE: Sole Designer



I helped an indie video and film production company in LA get on its feet with a full-fledged brand identity kit. Deliverables included logo and type direction, animation and motion guidelines, print collateral, swag specs, and more.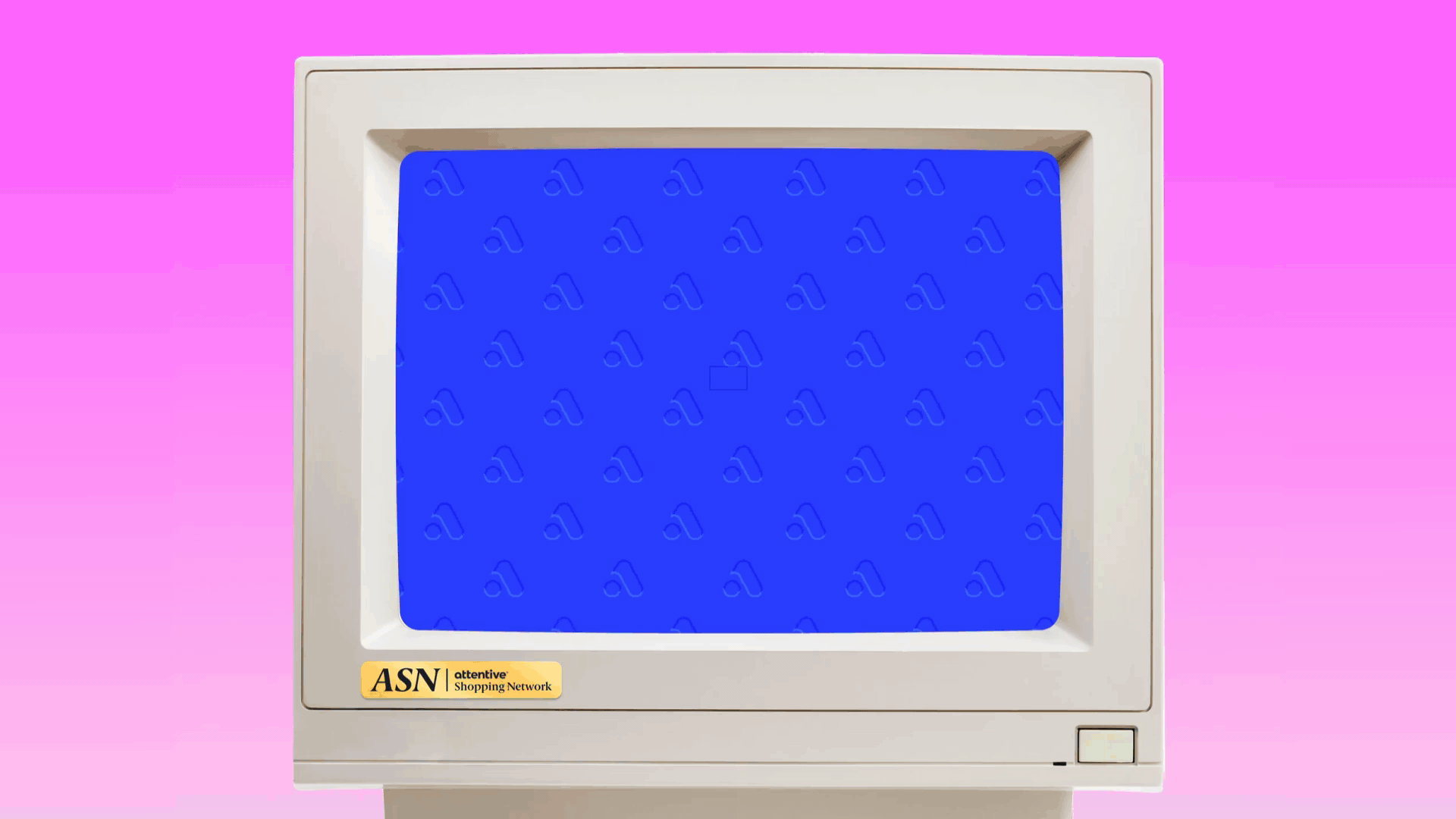 Holiday Marketing Reboot ︎︎︎
CLIENT: Attentive (in-house)
ROLE: Lead Designer, Webflow Developer
Each year, Attentive engages its customers with what has become an annual viral experience. Following up on our 2021 Holiday Marketing Village, which I also helped design, we capitalized on the popular 90s revival trend to excite marketers for their biggest season yet.
To do this, we crafted a 90s PC emulator environment for marketing content, arcticles, quizzes, and more, where users could open windows, drag things around, listen to a 90s music player, change the theme of their desktop, and much more. This theme extended across social, promo, video content, and supporting marketing content. Loading Holiday 2022...
Winner, Webflow Award 2022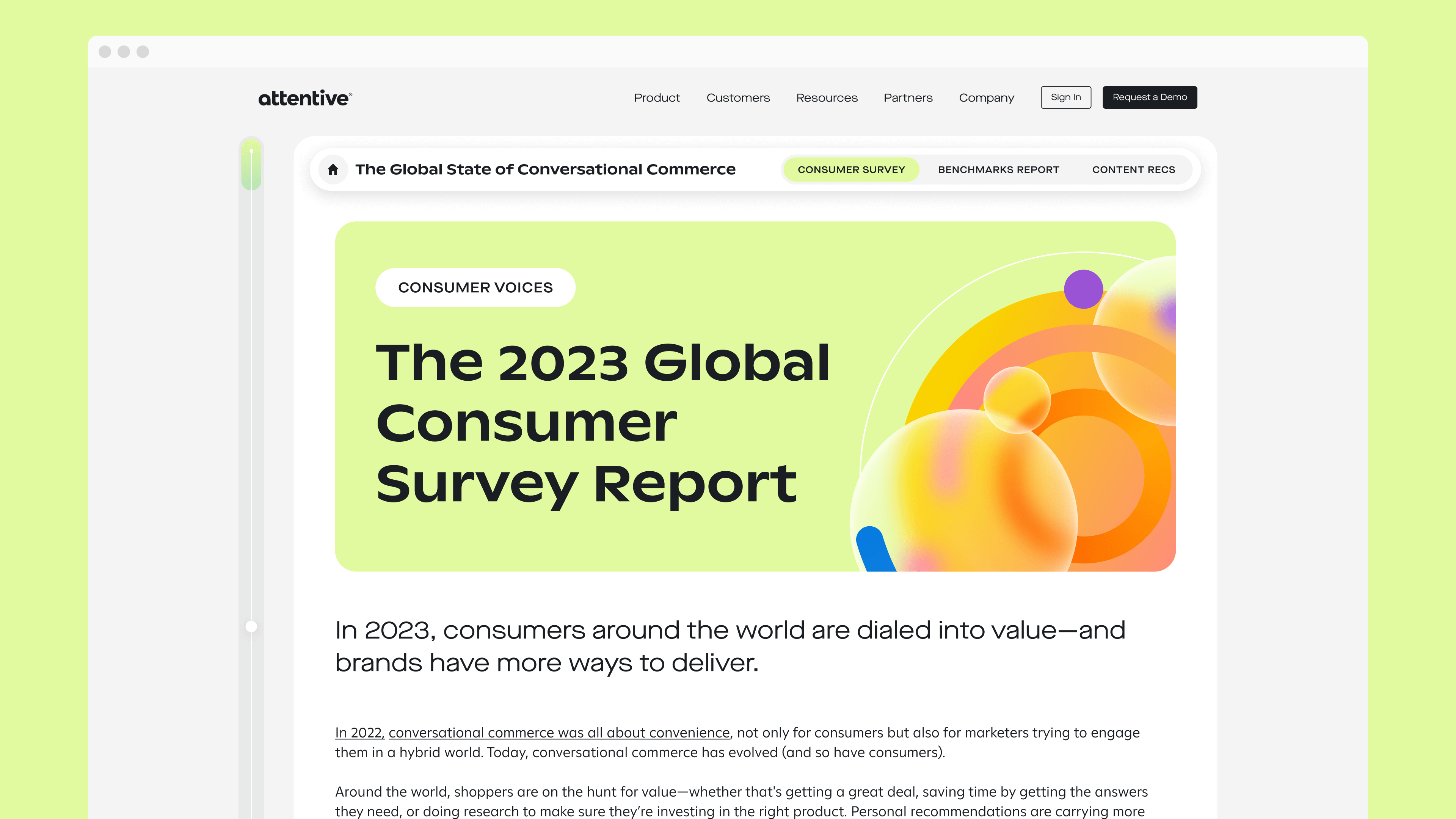 State of Conversational Commerce Report

︎︎︎
CLIENT: Attentive (in-house)
ROLE: Designer, Webflow Developer
To support a massive annual effort by industry-leader, Attentive, to survey thousands of consumers globally about their shopping and brand communication habits, I worked to design and develop the interactive hub for these findings. Early concepts centered around creating visuals that are reminiscent of text bubbles but double as bars within a graph, with overlaying "lenses". Dozens of data visuals were built to portray complicated tables and graphs in an engaging and digestible format. We then built 4 interactive web pages to house the data and supporting copy, complete with animation, in-page navigation, scroll progress, and other features that made consuming the findings an intuitive and fun experience.
Local Print House
CLIENT: Collegiate Customs
ROLE: Sole Designer

Aiming to branch out from a well-established collegiate printing brand, Local Print House approached me to craft a brand identity kit for this new business. Bright, primary ink colors, sharp typography, and an extensive suite of badge-style marks lay a foundation for a highly graphic identity that feels tied to hand-crafted printed products, local business, and creative freedom.